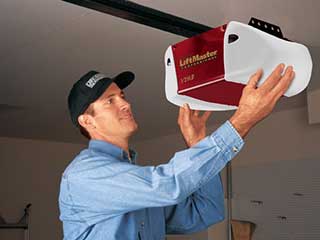 People always question new products, especially if they're revolutionary. The more innovative products are, the more skeptical people become! It's natural! They usually leave those who dared to test them before they make a reluctant move themselves. The truth about new garage door openers is that they're all of excellent quality, extremely strong and have more features than before. This is indisputable. Their accessories are also fantastic and pretty useful to all people.
When it comes to revolutionary accessories like the MyQ technology by Liftmaster, some people definitely doubt it. They might question it in terms of its capacity to do what is promised or might find it useless for their lifestyle. The clever thing to do is to never disregard anything until you think it through. Let's find out why!
Explore the Benefits of the MyQ Technology
The basic idea for the production of MyQ technology is to get the internet gateway device in order to control the Liftmaster door opener from a distance. This means that you will have the chance to use the device in order to connect with the opener and open the door even if you're in another state, country or your office. Everything takes place through your computer and by having access to the internet. A large percentage of people, who don't travel a lot or don't leave their house for hours, might find this accessory useless. Is it so?
With the installation of the MyQ technology, you don't merely get access to the overhead door from afar, but you can also turn on the lights around the house without even getting up. You can also turn them off if you have gone shopping and forgot them on. If you come back with plenty of shopping bags in your hands and there's no way to press the garage door clicker or wall button, you can be sure that the timer-to-close the door will do the job for you. It can be pre-set to close the door in a certain number of minutes.
MyQ technology also has an alarm indication, which will come off with visible and audible signals to warn you that the sectional doors are ready to close down. Such smart technologies help you make your life easier and more secure. That's the most important thing, and you never know - tomorrow you might also need to take a long trip but still let the neighbor in to feed your cat.