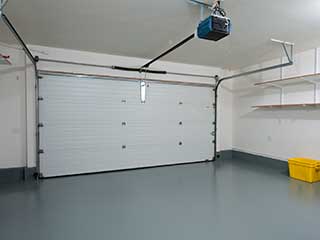 There is always a reason why some companies make it all the way to the top. Genie and Liftmaster are competitive garage door opener manufacturers, but they both stand out for creating marvelous products consumers find highly appealing alongside exceptional quality. This is not a coincidence. Success and consumer preference are both ephemeral when the quality of products is low. This is also the reason why our own business is highly reputable.
Garage Door Repair New Jersey invests in excellent teams and the most prominent manufacturers in order to ensure quality products and quality services. When our customers need a new opener, Genie and Liftmaster products are presented with pride for their excellence.
The Amazing Worlds of Genie and LiftMaster
Liftmaster prevails in the garage door opener market for its innovative solutions, quality opener systems, and excellent accessories. The company's products are identified by their strength and emphasis on convenience, safety, and security of the people. It's not only that each Liftmaster door opener integrates an abundance of great characteristics but the attention to the demands of modern people which differentiates and defines Liftmaster.
With revolutionary technologies like the MyQ technology, the smart control panel, the alert systems, the laser parking accessory, and the security + 2 technology, people are fully covered. Such systems make access easy and put the control of the overhead door in your hands completely. This way, the dangers are minimized as your comfort is maximized. Having such modern systems also gives you the benefit to keep building up an even stronger system over the future years and as Liftmaster will keep manufacturing new and even more sophisticated accessories.
Genie openers are equally unique. With great options among high quality openers of all drives and garage door motors of 140 volt, the Genie products are ideal for all types of doors. Their speed reaches up to 9 inches/second. The great thing about this company is that it has already figured out the needs of different garage doors and some adjustments are set in the factory. One piece doors, for example, have openers set to work at the lowest speed. Sectional doors are adjusted to work at the maximum speed level, but they can be adjusted to run at a lower speed.
Genie opener and remote systems are innovative. They all have intellicode access security systems and comply with the UL 325 regulations with excellent safe T-beam sensors. One of the greatest advantages of Genie openers is that most new models have a self-diagnostic system, which will stop and reverse the door if something out of the ordinary happens as the door moves downwards. Such excellent features enhance safety and this alone is evidence of the professionalism of Genie. Do you need Liftmaster and Genie products? Contact us!