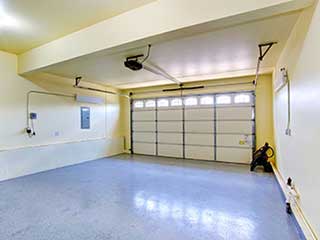 Electric garage door openers travel side by side with technology and their journey is long and full of surprises. Nowadays, electric openers are manufactured to provide full convenience and ensure security with great features and extra accessories. The special technical crews of Garage Door Repair New Jersey focus on the distinctions and particularities among new openers and prepare accordingly. It is our professional obligation to provide our customers with the great gifts of knowledge and expertise. This way, we can ensure that their opener problems will be solved and their questions will be answered by our eligible garage door repair opener specialists.
Dedicated Technicians for Opener Services
We provide excellent new garage door and gate openers to the customers with an interest to replace the old one and get something more modern and reliable. Whether you want a belt drive or chain drive opener, you can be sure that they all come from the leading manufacturers in the field. We offer you the best choices among the Liftmaster and Genie products but you can also choose from any other brand, like Marantec or Sears. We invest in quality and so should you!
Our assistance is guaranteed! You can rely on us for consultation, guidance and suggestions! Having such good expertise with all types of openers, we can certainly be of great help! Our staff can clarify technical differences and definitely help you get the right accessories along with the opener. In any case, you can also count on our skills to install the new screw drive opener with great accuracy. Garage Door Repair New Jersey supports its teams with top, new age equipment for all services related to openers.
Most definitely, we are very experienced with garage door opener replacement but also their repair. We stay concentrated on the particular problem, focus on the good installation of the opener and make sure our services are compliant with the safety regulations of UL 325. We cover all your opener needs efficiently but also provide emergency services.
Call us if you need gate or garage door opener upgrading!
Need more? We also provide:

Damaged Parts Replacement

Door Level Alignment

New Garage Door Keypads

Genie Garage Door Openers