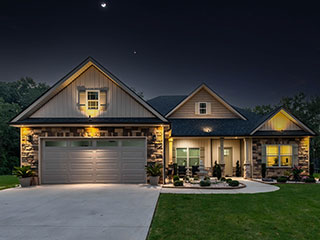 Garage Door Repair New Jersey has a team of skilled technicians and a solid infrastructure you can count on. Whether you need simple repairs, troubleshooting, consultation or emergency service, we will be there to protect you, secure the system, repair damages and keep you safe. We're the ideal crews for all services because we're trained properly and care about the client. We have the expertise to fix garage spring or bracket issues, replace the door and any component, upgrade the opener and maintain the system. You can depend on us!
We Invest In the Best Professionals
We invest in the best products of the finest manufacturers. We devote time to our training and get updated. We renew our equipment and keep it with us at all times in order to complete services on time and properly. These things are important when you encounter problems and are in need of well-prepared and experienced technicians. You can be sure that ours are the best! We have the knowhow to repair garage spring systems and every part efficaciously. Having knowledge of how commercial and residential systems work, we promise meticulous troubleshooting and services.
We don't simply repair damages; we make sure the whole system works at its best with good maintenance and immediate intervention to emergencies. We have the means to do the job right and the expertise and experience to meet your demands. You can surely invest in us, too. Do you have electric garage door problems? Why don't you call us now!Our technicians are Liftmaster and Genie repair specialists, know how to repair any branded garage system and how to replace Stanley, Chamberlain or Craftsman doors. We don't just simply provide you with the best repair parts and panels but we have absolutely great knowledge of their characteristics and know how to install and repair them well. The knowledge of every technician at Garage Door Repair New Jersey is our secret weapon with which we fight problems. Most definitely, every truck holds a significant quantity of tools for immediate repairs.
Need Excellent Tips about Garage Door Repair?
Here you will find smart solutions and ideas:
How to Select the Right Springs
Garage door springs are selected in terms of the door's weight and overall size. The height of the door is important for extension springs. You must know the exact length, wire size, inside diameter, and the end parts or let our experts help you.
Inspect the Garage Door Visually
It's good to take a closer look of the garage door once in a while. You need to check whether there are damaged garage door tracks, make sure the cables are in place, springs don't sag, all fasteners are tightened, and everything is in order.
Pay Attention to Opener Noises
Humming electric garage door openers might imply significant motor issues or problems related to the chain drive guide. Our professionals suggest immediate repairs since this could be an indication of a serious problem. Don't forget that the condition of openers is related to your safety.
Usually, one torsion spring is enough for most residential garage doors but it wouldn't hurt if you had two of them. The second spring would take over if the original one is broken. In this case, the overhead door won't fall but keeps on working normally.
Choose a Quiet Garage Door Opener
A time will come when you will need to have garage door opener replacement. When this time comes, you may be overwhelmed by the sheer amount of options available in the market. If you are looking for quiet ones, the ones that work on belt or screw drive are the quietest ones you can find.