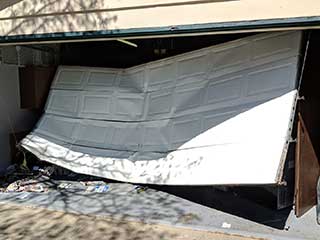 There's always an urgent need to fix damaged garage door parts before they become real threats to people. This is the main reason why our company Garage Door Repair New Jersey has emergency service technicians and incredibly strong technical foundations. Strong roots and expert teams make up a powerful synthesis, which ensures immediate solutions through emergency services. Urgent issues require fast response and, hence, a dynamic garage door repair company that can solve them fast but also effectively. We assure our customers that our dynamics embrace their problems and solve them in a heartbeat.
Emergency Service Repairs by Well-trained Teams
We promise emergency service with speed. Velocity is an extremely important factor when garage door motors fail to work properly, the springs are broken and the panel refuses to close well. Our response time is truly fast and this is possible thanks to the prudence of our teams to stay organized. Each one of our vans is prepared beforehand and carries tools and replacement parts. Our emergency technicians are vigilant and, consequently ready.
We arrive shortly and bring along our expertise, know how and experience. We don't travel without them! In fact, all technical teams of Garage Door Repair New Jersey have the obligation to constantly train in an effort to keep up their skills and improve them and stay up-to-date with modern garage door openers, their accessories and their changes. Knowledgeable technicians can make a difference to the outcome of the work because our prime concern is to reach you fast but our ultimate goal is to fix the problem efficiently.
Our knowledge is reinforced by our ability to take care of any branded overhead door and its parts. We repair all types of doors and are masters in Genie openers and Liftmaster services. You can also be sure that broken components are replaced with new ones, which are manufactured by top brands. We don't take risks when your security is at question. We run, aim and hit the problem at its roots! That's why we manage to offer the best garage door services! Hurry and call us for any problem!